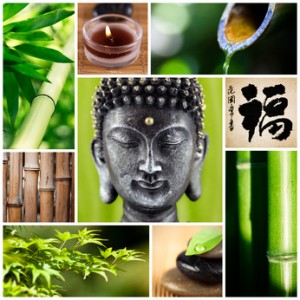 Buddhist Book Reviews exists for one reason and one reason only – to help you discover some of the best and most useful Buddhist books currently available. All of the Buddhist books reviewed here are considered exceptional for reasons that are given in the reviews themselves, and we have no hesitation in recommending them to you wholeheartedly.
Thanks to an explosion of interest in Buddhism in the west over the last fifty years or so there are thousands of titles that curious readers, Buddhist bookworms and Dharma students can choose from. Although we intend to add new reviews to this site on a regular basis we will never be able to review all of the books that are worth reading and so we have focused primarily on those we have found most useful in our personal experience.
The books reviewed here cover a wide range of traditions and take an equally diverse range of approaches to conveying Buddhist ideas. To help you find your way around the reviews we will be categorising them according to tradition (General Buddhism, Secular Buddhism, Theravada Buddhism, Tibetan Buddhism, Zen Buddhism, Nichiren Buddhism, Thai Forest Tradition and so on) as well as by subject (Dharma Talks, Mindfulness, Meditation, Buddhist Fiction, etc.)
You are invited to bookmark this site for future visits and to follow us on Twitter @BuddhistBooks and Facebook so that you can interact with us directly and find out about new reviews just as soon as they are published.
Buddhist Book Reviews is a privately funded web site and so – if you have found our reviews to be useful – we would ask that you consider supporting our work by purchasing any book that you are interested in via the links we provide to Amazon in the USA or UK, as appropriate. The books will cost you exactly the same as they would if you visited Amazon directly to make your purchase, but by following our links you would be allowing Amazon to pay us a small commission for the recommendation, and this would help us to cover the ongoing costs of running the site. You can also support this site via buymeacoffee.
Finally, we would like to thank you for visiting Buddhist Book Reviews, and we hope that the reviews provided here are as accurate and useful to you as we intend them to be.
Happy reading! _/|\_